Carapate
Carapate Aventure x Jean-Marie Reymond et Fabien Denis
Le FRENCH DESIGN INCUBATEUR 2021
---
Design & Features
The "Carapate" offers a maximum of possibilities in a minimum of space. Ingenious and comfortable, it accompanies you during your adventures.
Forget the constraints …
With a braked axle and a GTWR of 800kg, the Carapate is towed by medium to light vehicles with just its B license in its pocket.
Its dimensions: 3m85 (length) / 1m92 (width) / 1m76 (height) make it a manoeuvrable vehicle, easy to move and to winter. It will pass under all parking gates and tolls at no extra cost.
For nature lovers
Its panoramic windows and its large side awning allow you to enjoy the exceptional views that nature offers you.
Enjoy it all year round
The insulating qualities of wood promise you beautiful nights, summer and winter! Its carefully studied bedding is delivered with the compliments of the sandman.
A unique kitchen area
A real innovation for the Carapate, you can now cook up delicious meals both outdoors and indoors!
1, 2, 3 Modulate!
A mattress, in three parts, adapts to your lifestyle: sofa, corner, unfolded for the night or outdoors!
Autonomy & connectivity
Solar panel, P17 base, 220V sockets, USB, cigar lighter; so many possibilities to enjoy the Carapate while traveling or camping.
The Carapate is responsible design, local manufacturing and values. This is the "Eco-Corico" approach!
Responsible design
This functional mini-caravan with a retro-design style is mainly made of wood. We have chosen this material for its multiple qualities: renewable and recyclable, resistant, insulating and naturally aesthetic. All textiles are the result of a recycling process.
The Carapate is equipped with a solar panel: an inexhaustible source of energy and LED lighting for reasoned energy consumption.
The compact size of the Carapate guarantees minimum fuel consumption when on the move.
Its dimensions allowed us to optimize the material as well as possible: no waste!
Local manufacturing
The Carapate gives itself the means! The various actors and partners of the adventure are located within a radius of 150km around Nantes (44) FRANCE
Our values
We maintain special relationships with our suppliers, which is why we have been working with some of them for over 10 years!
We have made the choice to engage with an ethical and responsible financial cooperative. Our partners share our values and are also committed to a virtuous approach.
No frills! The "Backpacks" options are designed to suit your budget and your expectations. The simple components of Carapate will allow you to maintain it easily and quickly.
We have made every effort to be faithful to our values and our commitments. The road and the adventure continue.
---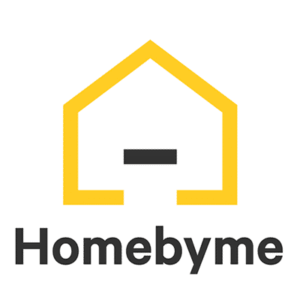 | | |
| --- | --- |
| Référence | INC21CAR001 |
| Langue | EN |
| Typologie | Activités d'extérieures |
| Marque | Carapate Aventure |
| Lien Marque | https://www.carapate-aventure.fr/ |
| Designer | Jean-Marie Reymond et Fabien Denis |
| Lien Designer | https://www.elisefouin.com/ |
| Le French Design | INCUBATEUR 2021 |